Thread Storage Carousel- $
245.00 -
(see BuyItNow tab at bottom of page)
INCLUDES FREE SHIPPING to lower 48 states.

Storage Capacity of 450 Spools & 90 Bobbins
(Bobbin storage included)

Overall Dimensions: 21" diameter x 24" tall and weighs approximately 30 lbs.
Each shelf measures 21" OD dia. and holds 75 spools per shelf, with a total of 6 shelves and capacity of 450 spools. Distance between dowel spindles 2.0" inches, with a clearance height of 3-1/8". The photos show Metro Mini spools (1000m), and the BFC Mini spools (1000m). Both of these spools measure approx 1-3/4" base, with the Metro being at 2-1/4" tall, while the BFC measures 2-3/4" tall. The spacing of 2.0 inches on the dowel pins will allow for any spool with a base of 2.0" inches or less, and maximum height of 3" tall. The height of 3" allows for a 1/8" clearance so the shelves spin easily.
The shelves are made of 1/4" MDF material, the base is solid wood, with 1/2" steel center support rod with 3" spacers between each shelf. The top 5 shelves have a 3" inch wide access slot for reaching in to retrieve and re-position the spools.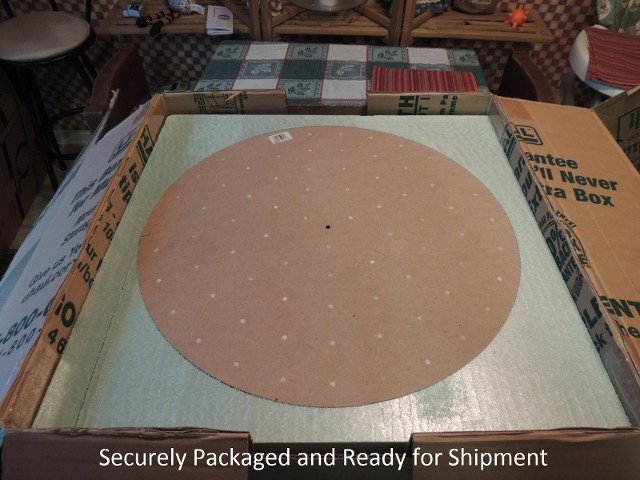 (These are the assembly instructions only that are included with the purchase of a completed carousel, and does not include the building plans, or patterns)
Please feel free to leave any comments. If you would like to contact me directly, please click here to email me.
Please be aware that the carousels are Patent Pending, and the plans are Copyright protected, and illegal to redistribute, copy, or sell.
Please include a contact phone number when you order through PayPal, this is required by Fed-Ex Home Delivery for delivery purposes.
** PLEASE ALLOW 10 - 14 Days to build and ship **

To purchase the Maxi 21", please click the drop down and select your choice and the BuyItNow button below to complete your purchase.
Now available with wheels for mobility -
see below for information
Below are photo of the Maxi with wheels for mobility. 2" swivel wheels that allow easy rolling on hard surface (I do not reccommend for carpet). The base comes with 3 pre-drilled holes in which the wheels are simply slid into place. The wheels have lock rings on the shaft that keeps the wheel in place. Although the weight of the carousel and stored spools would be enough. The wheels are an additional $15.00 - just select that option on the dropdown.

The photos below are from actual customer that suggested the wheels in 1st place and was gracious to send me photo's of her carousel.

I will be adding an updated video of assembling the carousel in the near future.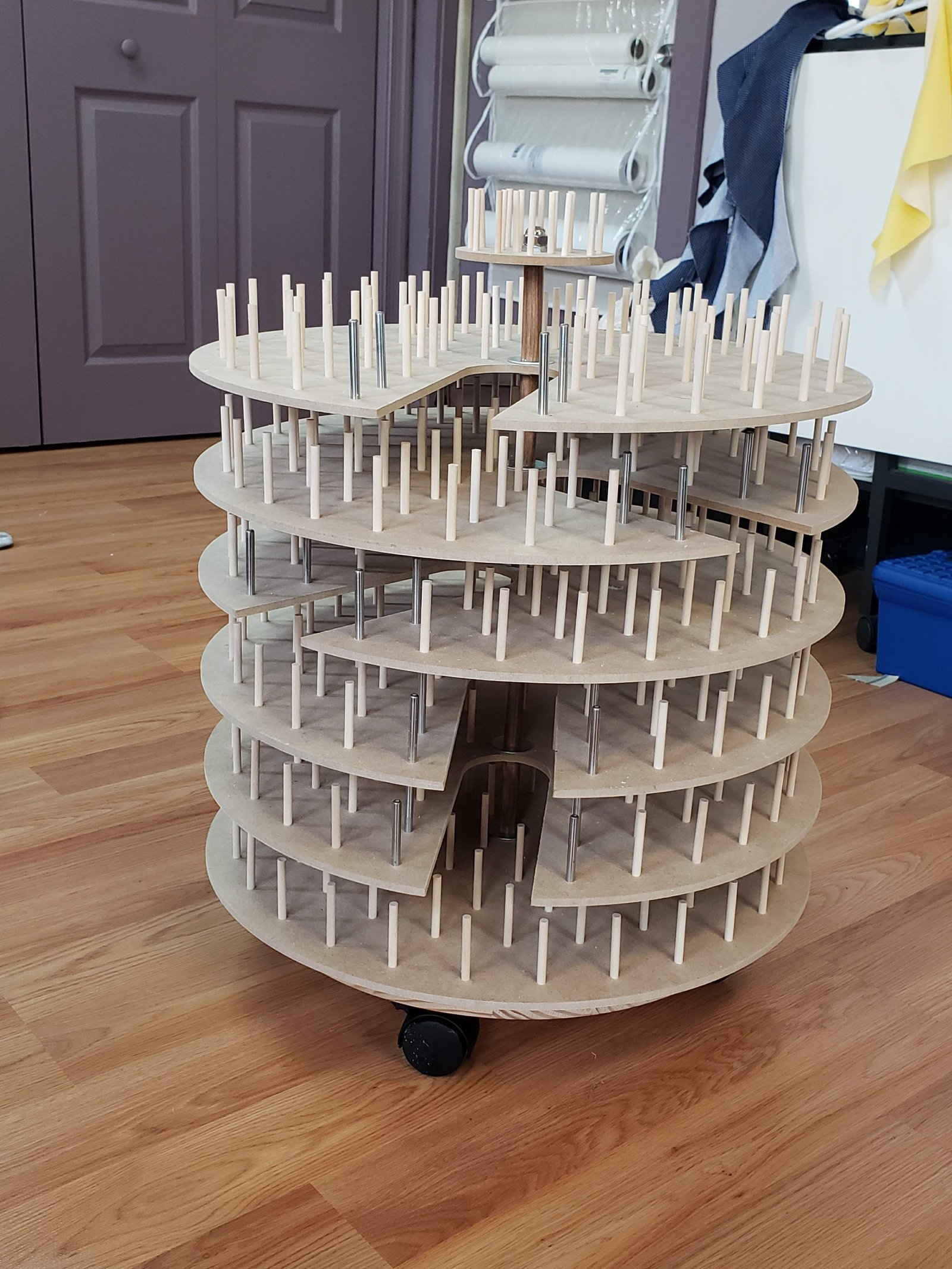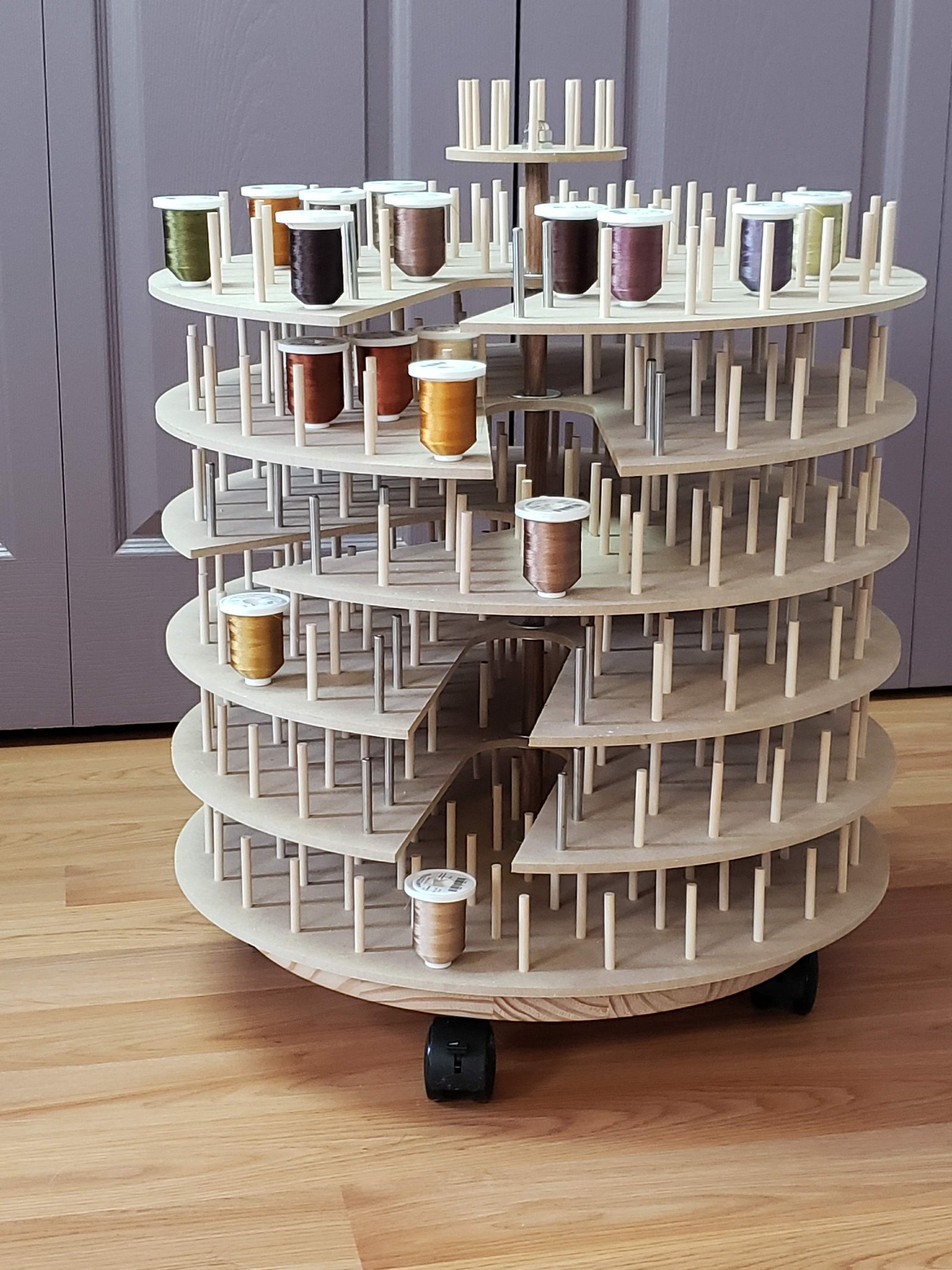 Steve,
I received my thread carousel today and put it together. It was very easy to attach the wheels. Your instructions for assembling the carousel are extremely detailed and very easy to follow. It rolls easily across my sewing room. I can move it near my embroidery machine when I am working on embroidery projects and then wheel it out of the way when I am done. Thank you so much!!
Kaye
Click on YouTube video to watch the assembly of a Maxi 21" carousel to see just how easy it goes together. The carousel being assembled also includes the optional wheels.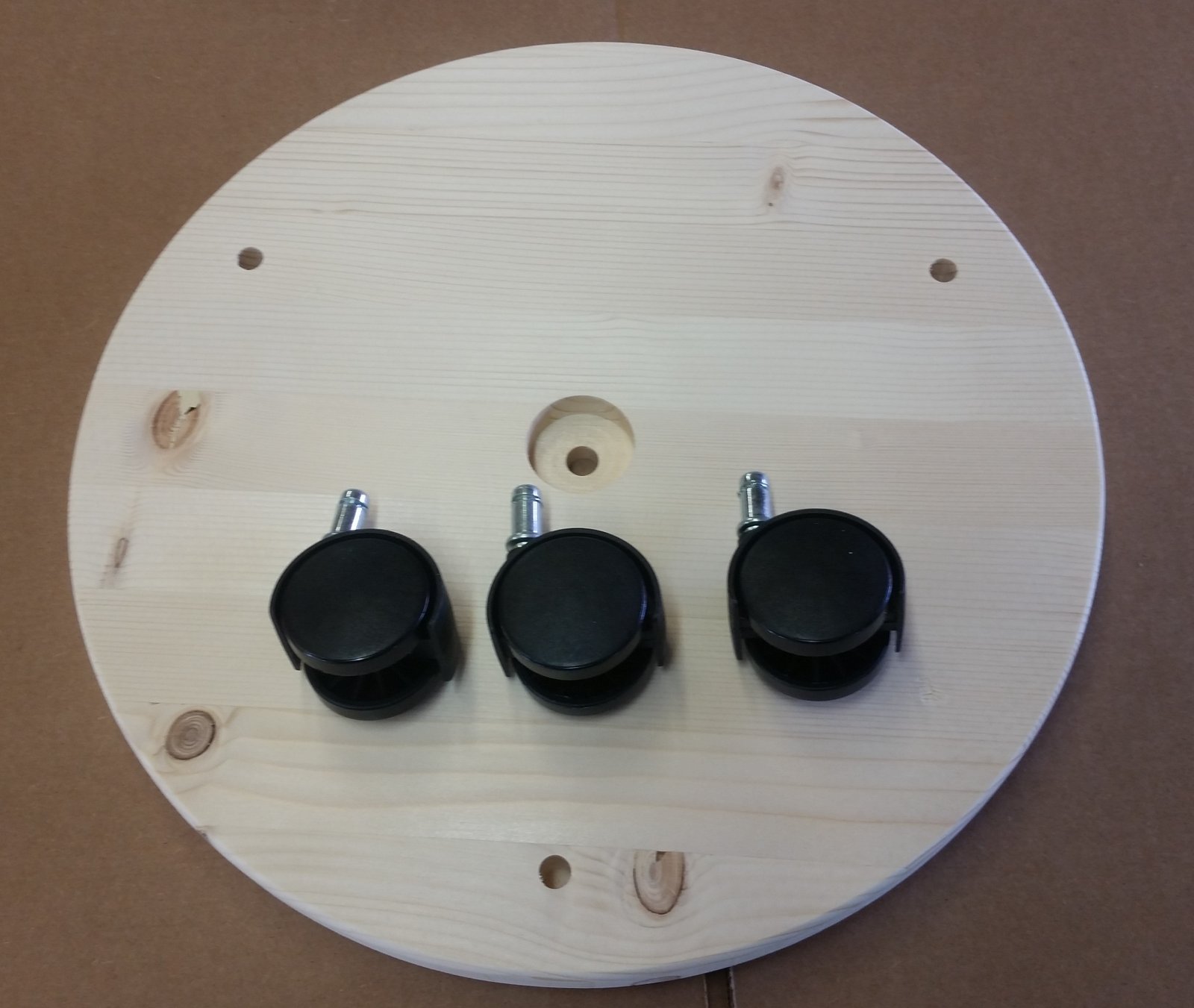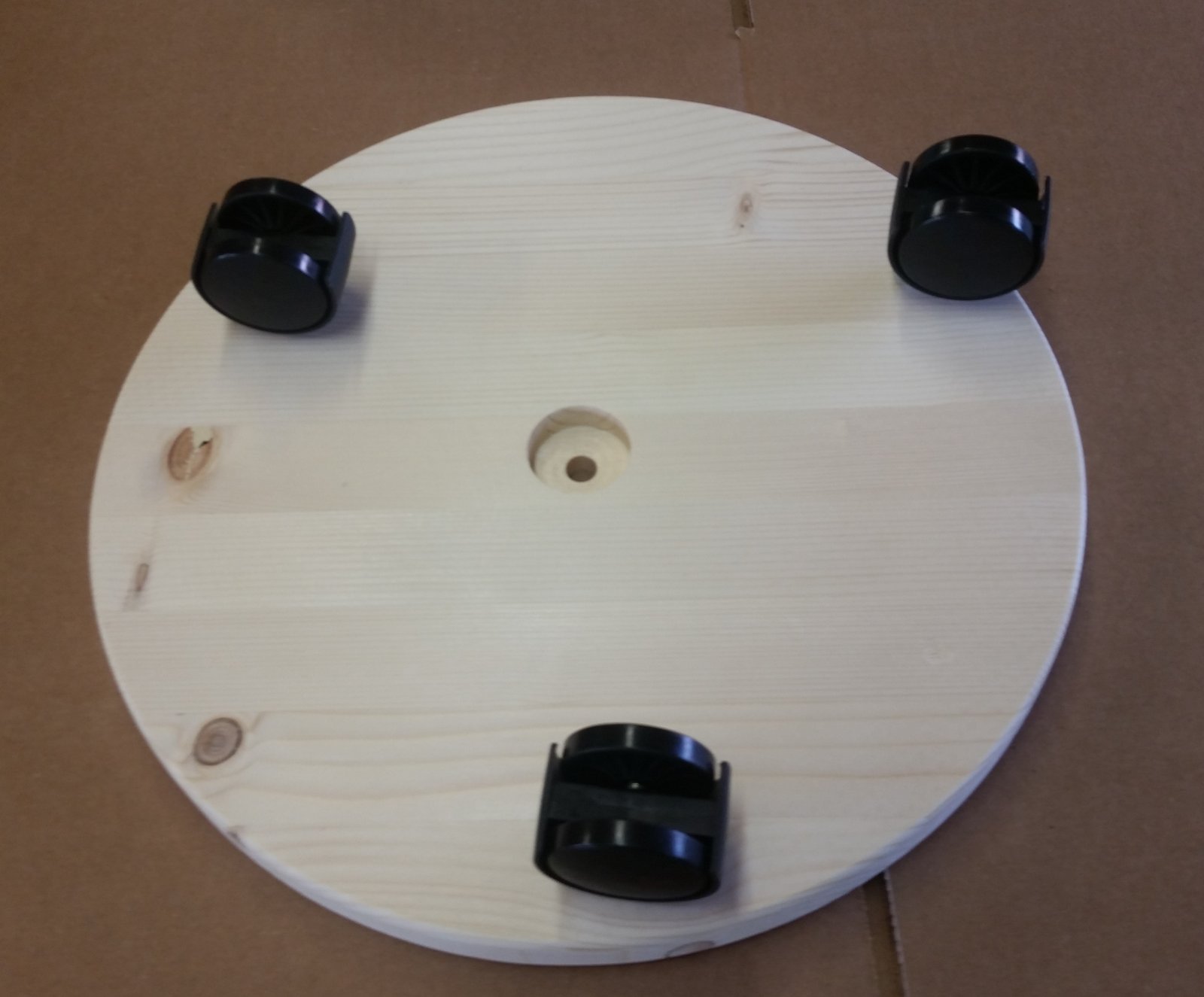 ** Due to increased surcharge fees by Fed-Ex, I have had to temporarily increase the cost of the carousel. I am hoping that these fees can be removed in the near future.